Dear Fellow Workers in Christ's Kingdom:
In the coming weeks and months much discussion will ensue over the legal precedent of Roe v. Wade, and whether or not a new nominee to the Supreme Court–if confirmed–will seek to overturn the infamous 1973 ruling for our nation. It is sad there are so many in our world who believe that infants in the womb, formed by our gracious life-giving Creator, should suffer death by abortion simply at the whim of a misinformed or misguided mother. The psalmist David says of our God: "For you created my inmost being; you knit me together in my mother's womb. I praise you because I am fearfully and wonderfully made; your works are wonderful, I know that full well" (Psalm 139: 13, 14). Abortion is a moral matter of great concern for our land, and it weighs heavy as an atrocity before our holy God. Let us pray fervently that the lives of the unborn in the womb are protected; that those who advocate abortion would repent and find forgiveness in the wounds of our Savior; and that we all would be moved to cherish life and seek the saving waters of baptism for every single soul brought into this world. This we ask for God's glory and for the welfare of our nation.
John A. Moldstad
ELS National Teachers Convention
Teachers from around the ELS gathered in Boston, Massachusetts, for their national convention on July 19-22. We are thankful for a special grant from the Marvin M. Schwan Charitable Foundation enabling this educational and spiritually edifying convention.
Lime Creek Gathering
As a way to celebrate the one hundredth anniversary for our Evangelical Lutheran Synod, the ELS Historical Society sponsored a trip to the host church of the reorganizing convention in 1918 near Emmons, Minnesota. The group first attended a presentation at Our Savior's Lutheran in Albert Lea, Minnesota (host of the 1919 constituting convention), and then followed with a church service at the Lime Creek church in northern Iowa. Pastor Tom Rank preached an excerpted sermon message from the Rev. Bjug Harstad of June 1918.
Synod Centennial
The synod convention may be past, but the centennial year continues. The ELS Centennial Committee is encouraging all ELS congregations to set aside Sunday, October 14 to celebrate our synod's centennial anniversary. Worship resources and the centennial video can be accessed through https://www.els.org/els-100/ and https://www.els.org/2018-convention-videos/.
LYA Convention
In observance of the synod's centennial year, the Lutheran Youth Association (LYA) held their annual convention July 26-29 in Tacoma, Washington. The site was selected because, in 1918, this location was the home of the first president of our reorganized synod. By God's grace, the ELS has endured these one hundred years "Even When Steeples Are Falling."
Mission Helpers over the 50 Years!
Besides celebrating one hundred years as a synod, we also are noting the fiftieth anniversary since the time we began mission work in the country of Peru. On Wednesday of our June convention we acknowledged with great thanks the many helpers and missionaries in the past decades who have played a significant role in spreading the gospel of Christ in Lima, the surrounding areas and in the region along the Amazon River. May God continue to bless our sister church, the Evangelical Lutheran Synod of Peru.
Donations for Life Centers
Our synod sponsors Gift of Life centers in the country of Ukraine. Counseling, pregnancy testing, classes and lectures on the sanctity of human life, pre-natal development, reproductive health, marriage, motherhood and parenting are provided free of charge. If you wish to contribute toward this important work, we urge you to visit the website (us.giftoflife.org.ua), or you may send a check by mail to: Thoughts of Faith – Gift of Life, 6 Browns Ct, Mankato MN 56001.
Ordination
On July 1, Candidate Noah Thompson was ordained and installed at River Heights Lutheran Church in East Grand Forks, Minnesota. The Rev. Gene Lilienthal served as lector, the Rev. Jeff Merseth as liturgist, the Rev. John Merseth Sr. served as officiant, and the Rev. David Thompson preached the sermon. Also participating was the Rev. Andrew Soule. Lunch was served by the women of the congregation.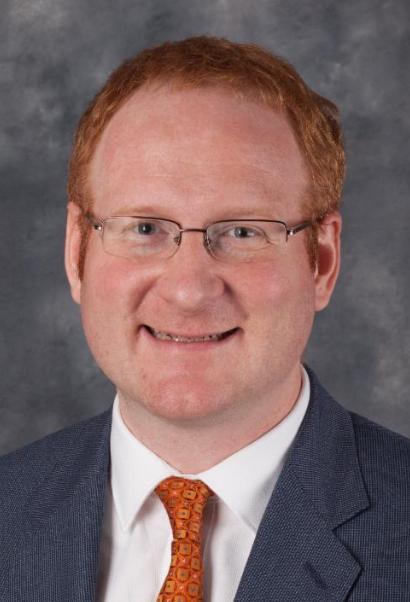 New Bethany Seminary Professor
Bethany Lutheran Theological Seminary is pleased to announce that the Rev. Nicholas D. Proksch has accepted the divine call to serve as Professor of New Testament at the seminary. He will assume his new role at the seminary in Fall 2018. Please pray for God's blessings on Prof. Proksch as he takes up his important work of forming future pastors.
Anniversary Offering Update
Thanks again to all who have given so generously to the Anniversary Offering these past 25 months. We are now over $570,000 in gifts and promises (please send in your promised gifts today)! On top of that we have been given deferred gifts worth $210,000 or more, as well as pledges to support Home Missions through bequests. As we prepare to celebrate one hundred years proclaiming the wonders of God this October, how appropriate it is to express our thanks through our gifts to the offering for home missions or helping to train vicars through the Vicar-in-mission program. As you keep our missions and missionaries in your prayers please include them with your generous support. Plan boldly to support our missions by calling 507-469-9656. You may also give at els.org/donate and select the "Anniversary Offering" or send in a gift today to 6 Browns Ct, Mankato MN 56001.
2018 Synod Budget: Bethany Lutheran College
Bethany Lutheran College is owned and operated by the Evangelical Lutheran Synod and is committed to the teachings of the Bible as expressed in the Lutheran Confessions. The college also functions as the synod's visible center and exists to provide all appropriate services to the synod that can be expected from such a reservoir of skills and talents associated with a capable institution of higher learning. Funding for the college comes from many sources, including your synod congregation contributions and contributions made directly to college.